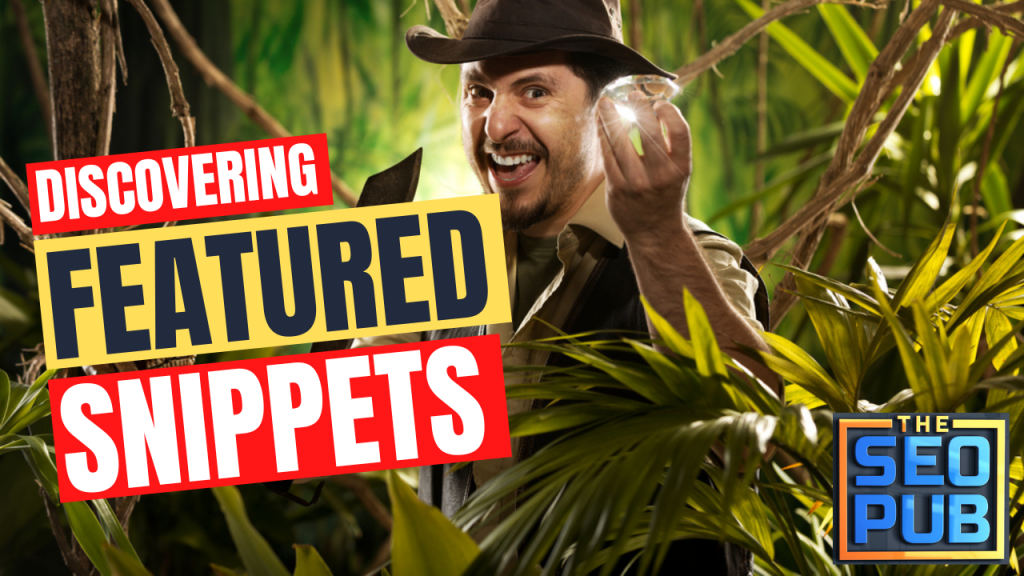 Featured snippets are a great opportunity to generate traffic as well as take up SERP real estate, and a relatively unknown feature in Semrush makes it super easy to find featured snippets that you can snag.
Starting from the Domain Overview, select the 'View Details' button under the Top Organic Keywords.

Under the 'SERP Features' button you will see an option that says 'Domain doesn't rank'.
This will give you search queries that have SERP features in them in which your site (or whatever site you are looking at) doesn't rank for.
Select the 'Featured Snippet' option from that menu.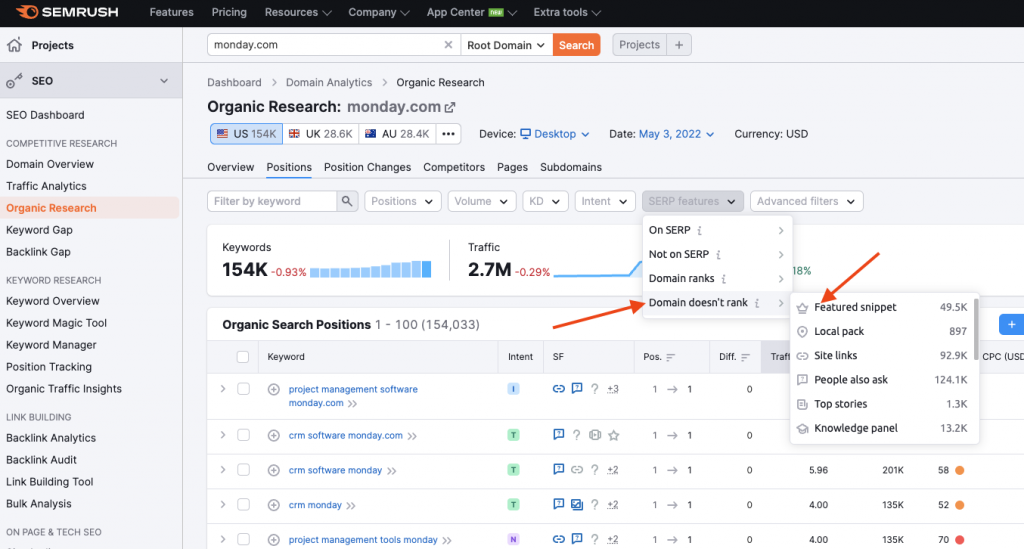 Now you will have a list of all the search queries your site ranks for in which there is a featured snippet, but that your site does not have the featured snippet.
It's that easy.
You can watch the video version of this note below: