This will be more for the affiliate marketers out there, but this technique can also be useful for other SEOs if you adapt it to what you are working on.
One question I see asked a ton in affiliate groups is "How do you find new niches?"
This is my favorite way to do just that. Plus I will share how I start building my keyword list and organizing it into topics and a content plan.
Identify popular sites that affiliates use
First, you need to pick out a few sites that are popular among affiliates, SEOs, and other marketers. These are sites that have sections that are little more than a guest posting area where links and guest posts are frequently sold. Some examples are Forbes, The Huffington Post, and Inc.com.
You can find people all over the place selling links or the promise of publishing content on these sites. That makes them perfect for what we are going to do.
Throw the site into Semrush
I prefer Semrush, but Ahrefs would work for this too.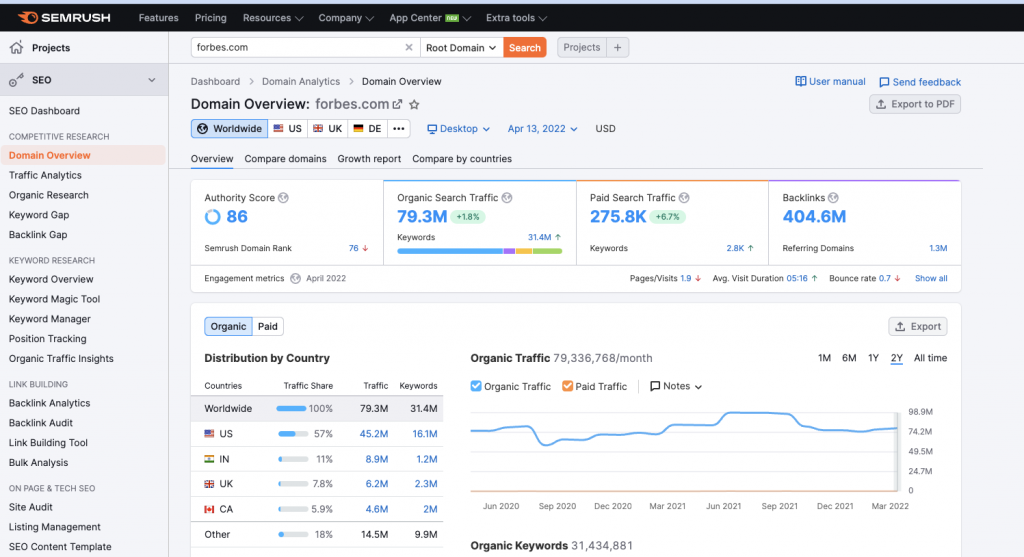 Some of the crappier tools out there like Ubersuggest and Moz might work as well. I don't use them, so I cannot say for sure.
Then you want to go into the organic keyword data.

Start looking for Top, Best, 2022, etc.
You can do this one of two ways. You can search by keywords or you can search by pages filtering the URLs. Either way will work, but if you do the keywords, you are going to end up with a lot bigger list to sort through. I prefer to do this by page.
Once you are looking at the pages, go into the advanced filters, and sort by URLs.

You want to Include >> URL >> Containing
And here you enter your filter words. I like to use top, best, or 2022 (or whatever year it happens to be).

These are words marketers often use in the titles and URLs of content they create.
Top Gaming Chairs
Top iPhone Chargers
Best MacBook Pro Accessories
Best Project Management Apps for Your iPad
They also like to sometimes throw the year on them, so you can use that as well.
Quick tip: If you use 'top', make sure you add a hyphen on the end and at the beginning of it. Otherwise what will happen is the URLs that get filtered could include ones with words like stop, stops, topaz, atop, etc. You want to isolate the word top.
Using the word 'best' is probably my favorite and provides the most results, but they all can work. You may be able to come up with other good terms on your own to use too. If you do, send them to me. I'd love to try those.
Sort through the URLs, and if you find one that looks interesting, you can click on it and on the next page select the organic keywords again. Semrush will take you to a listing of all the keywords they have found that page ranking for.
Start building your list of keywords
Start tossing these into a list in Keyword Manager. What I like to also do is click on the two arrows beside a lot of the popular keywords. This will bring up a little info box in Semrush about the keyword and the SERP. I pay attention to the question section as that can uncover a lot of additional keywords or closely related topics that I may want to build content around.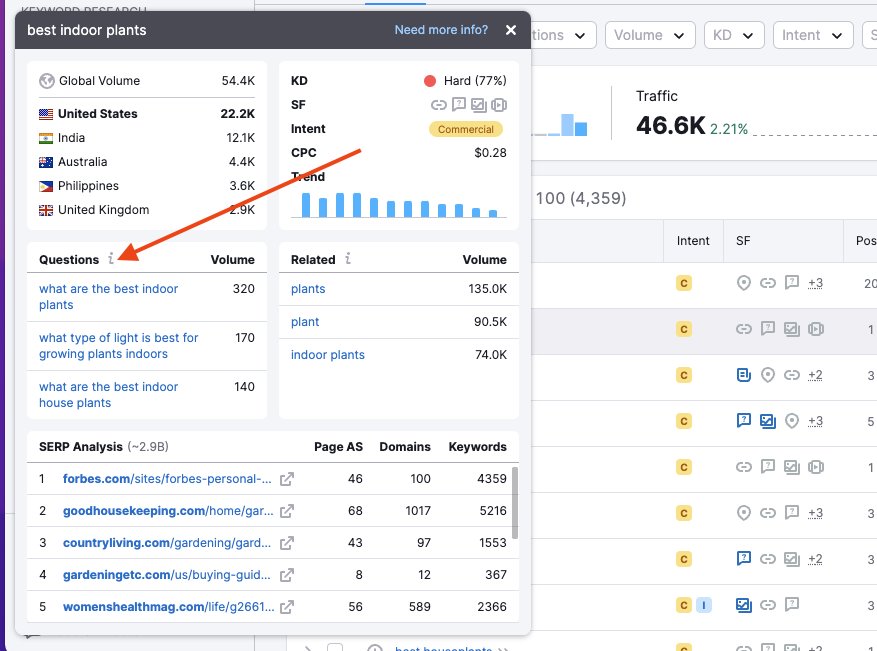 I'm doing all of this to start gathering keywords and topics I will want to cover for this niche either on an existing site or a new site I will build.
Organize your keywords
The next step would be to start organizing your keywords. This can take a while and feel a bit overwhelming if you have generated a list in the previous steps of 100, 200, 300, or more keywords.
There is a tool I like to use to do this for me called Keyword Cupid. You can export your list directly from Keyword Manager in Semrush and feed it into Keyword Cupid.

Keyword Cupid will then take all the keywords and group them into silos for you.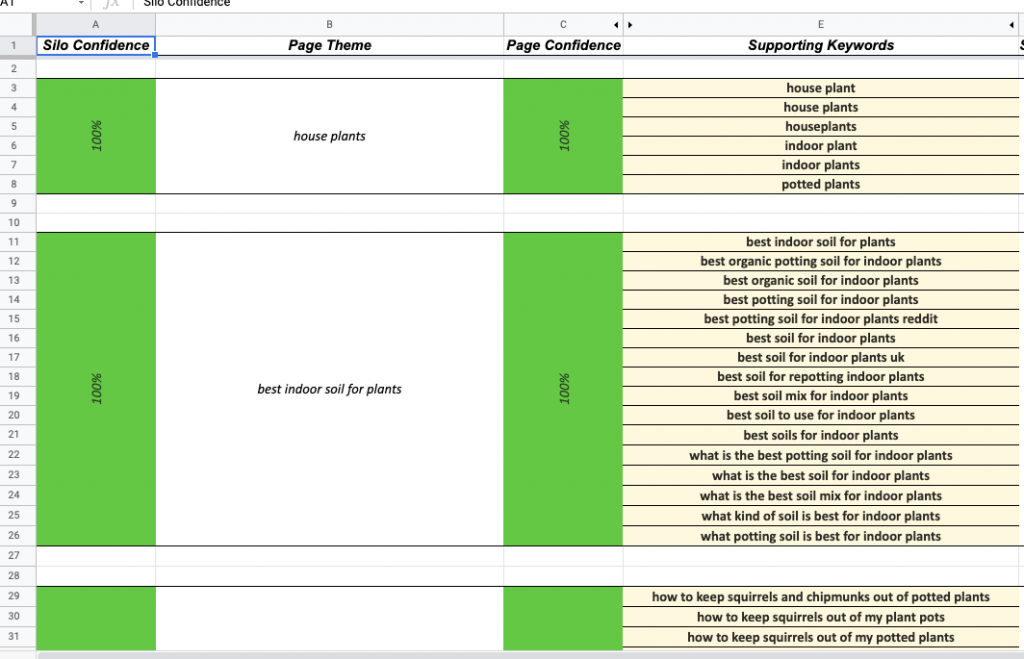 It can take it up to a couple of hours to process your list depending on how large it is, but that is still much faster than trying to do it manually.
That's it. A rough breakdown of how you can easily go from finding a new niche to the basic outline of a content plan in a few easy steps.
You can watch the video version here: