Unless you have been living under a rock the past few weeks, you have probably heard someone talking about ChatGPT. Since it's release on November 30, it has dominated SEO conversations across forums, Facebook groups, Twitter, and LinkedIn.
I have been playing with it quite a bit, and it is pretty amazing what it can do. Having played with AI writers pretty extensively for nearly 2 years now, and with ChatGPT quite a bit the past 2 weeks, I wanted to share some tips with you about how to get the most out of it.
I'm not going to give you a history lesson on what ChatGPT is, how it works, etc. You can find that on your own.
In my opinion, as it stands right now, it is a more powerful tool than Jasper, Scalenut, Rytr, or any of the other popular AI writing assistants out there.
On top of writing, it can also produce code, which for an SEO without coding knowledge, can make it an invaluable tool.
Want a script for Google Sheets that will pull title tags and meta descriptions from a list of URLs? ChatGPT can write it.
It goes beyond writing scripts. I asked ChatGPT to generate schema for me. It went a bit off the rails though and wrote a whole webpage. (Side note: if you need a short bit of code written on a webpage, ChatGPT can clearly do it. I have also got it to write CSS code for me.)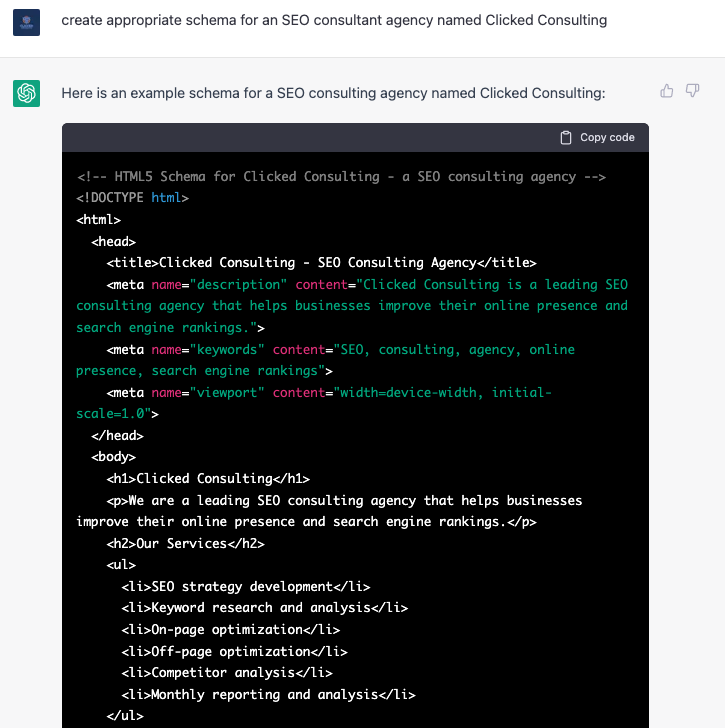 And this is my first, and second tip for you.
First, be specific in what you ask for from ChatGPT.
Second, everything you do in ChatGPT is an ongoing thread, until you start a new thread. This is much different than other tools like Jasper. It's easy to correct mistakes and refine output.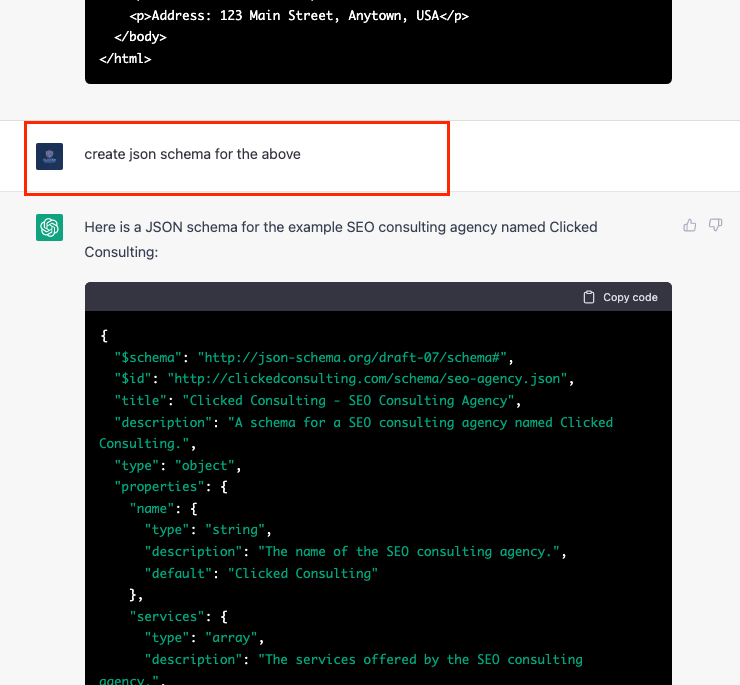 I'll show you another example of this.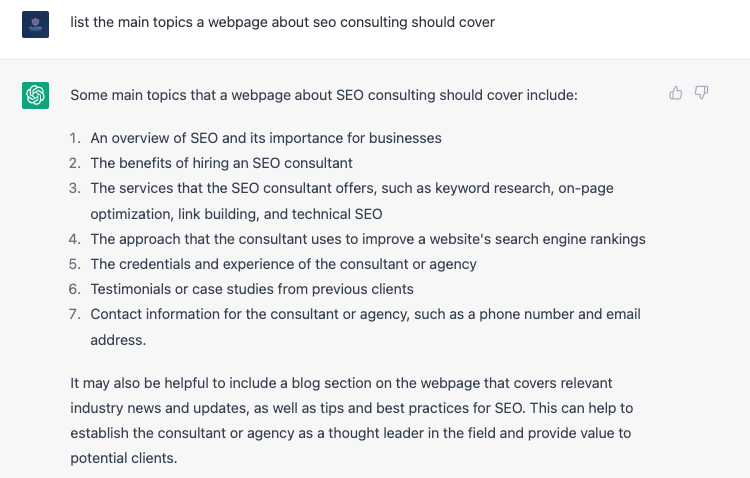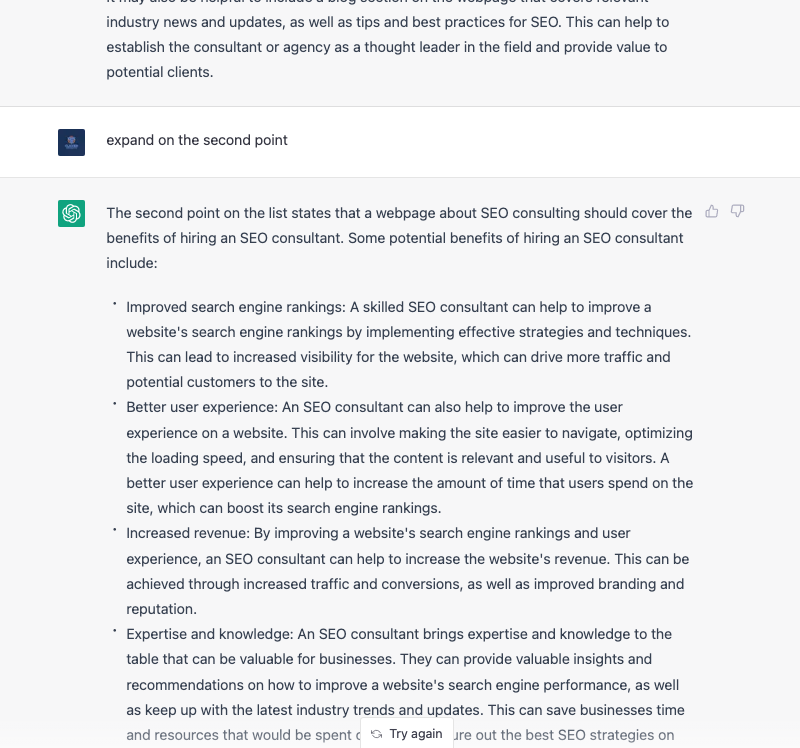 Yes, you can have it write out content, and it does a pretty good job of it. However, I think this is where the real power of it lies. You can use it like this to plan out content for an entire page or group of pages.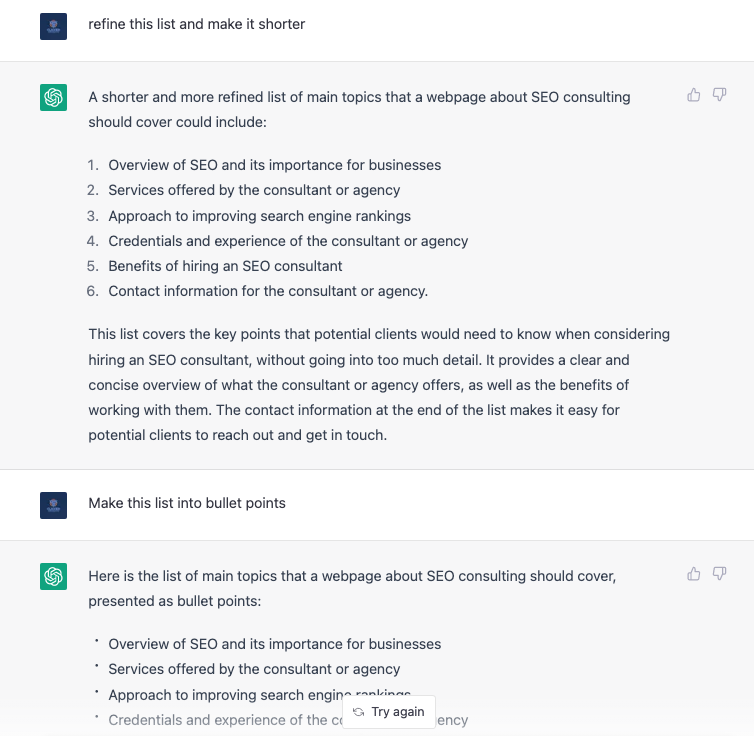 And when you do want to use it to build content, be specific, and go section by section. I like to include the entities that I want included in the instructions I provide.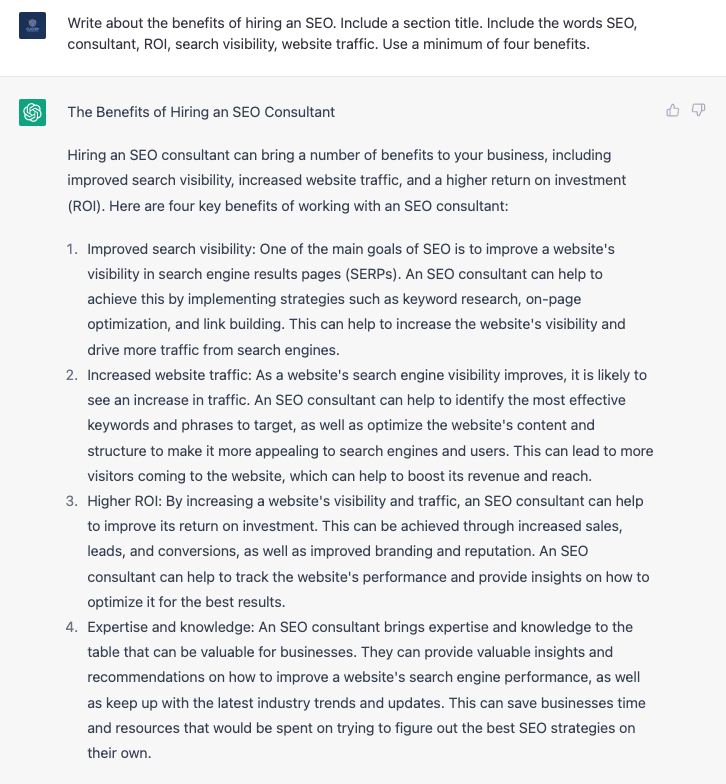 A lot of people are worried that these sort of tools are going to put writers out of business, but I think this impacts VAs long before that.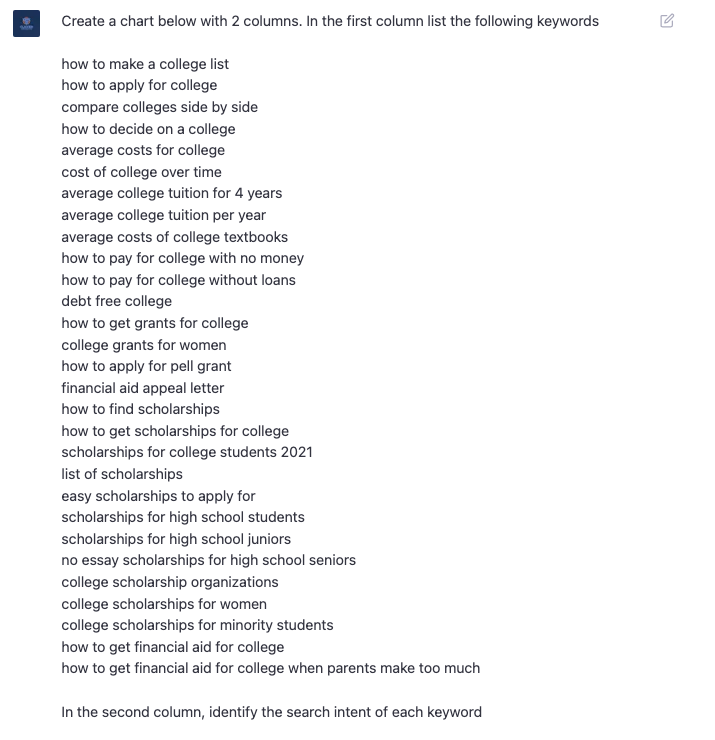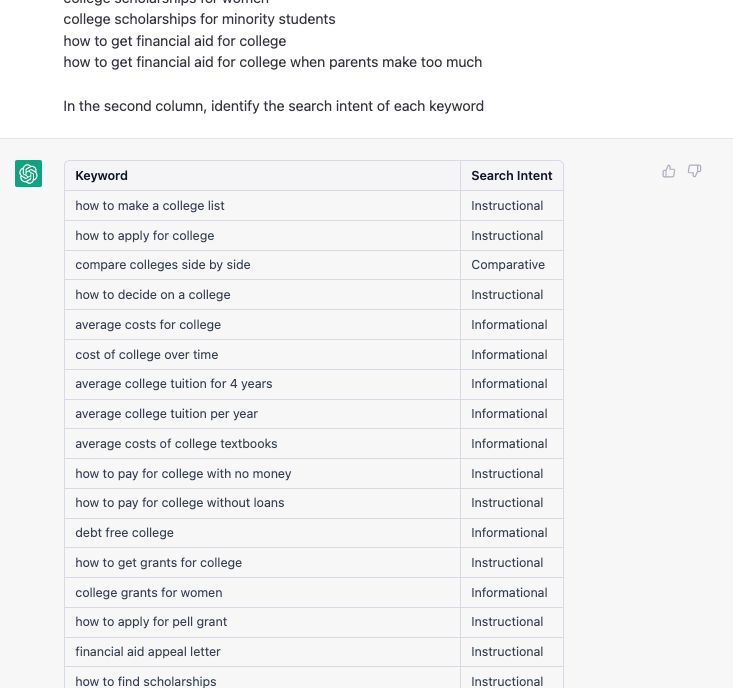 ChatGPT can really be your personal assistant.
Or what about this one: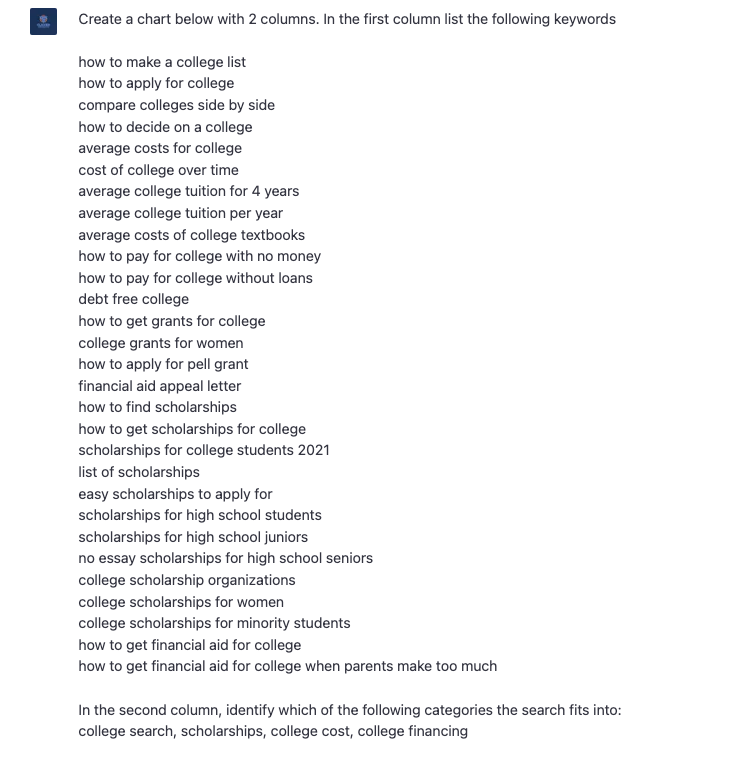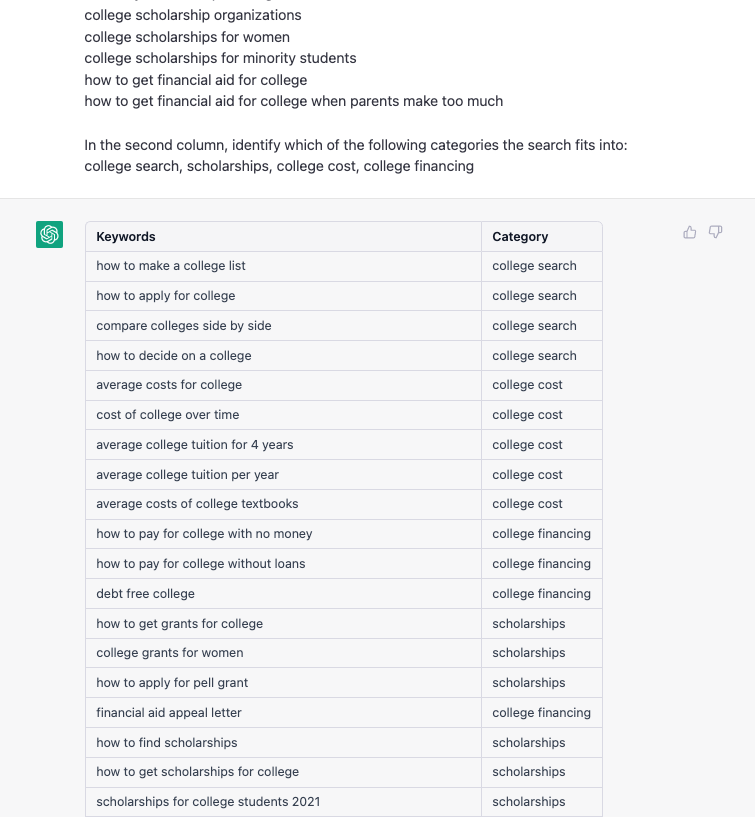 Now if it would just grab me another coffee…
I'm just scratching the surface here with all of the ways you can use this. The best thing to do is try it out for yourself and figure out how you can make the most of it.
For now, it's free to use at: https://chat.openai.com/chat