This week I want to share with you a tool that allows you to extract entities from a string of text, and it is 100% free.
The tool is called TextRazor, and it is super easy to use.
Go to textrazor.com and click on the Try The Demo button.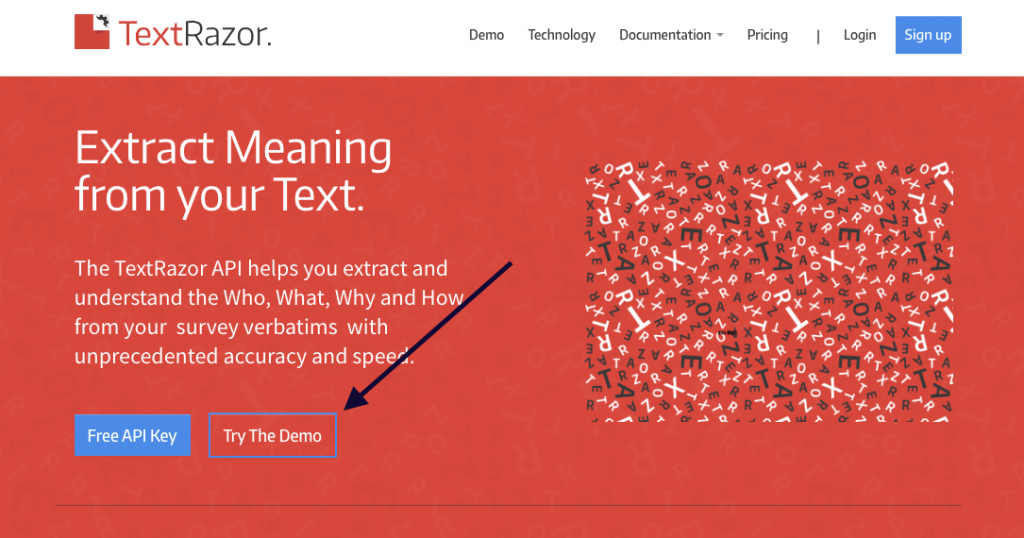 Now find a webpage you want to analyze.
I did a search for how to create a knowledge base and clicked on the page from HubSpot.
Now copy all th text on the page. I like to use the text-only version of the page by going to the Google cache of the page and clicking on "Text-only version".
Now go back to TextRazor and paste the content into the text box. Hit Analyze.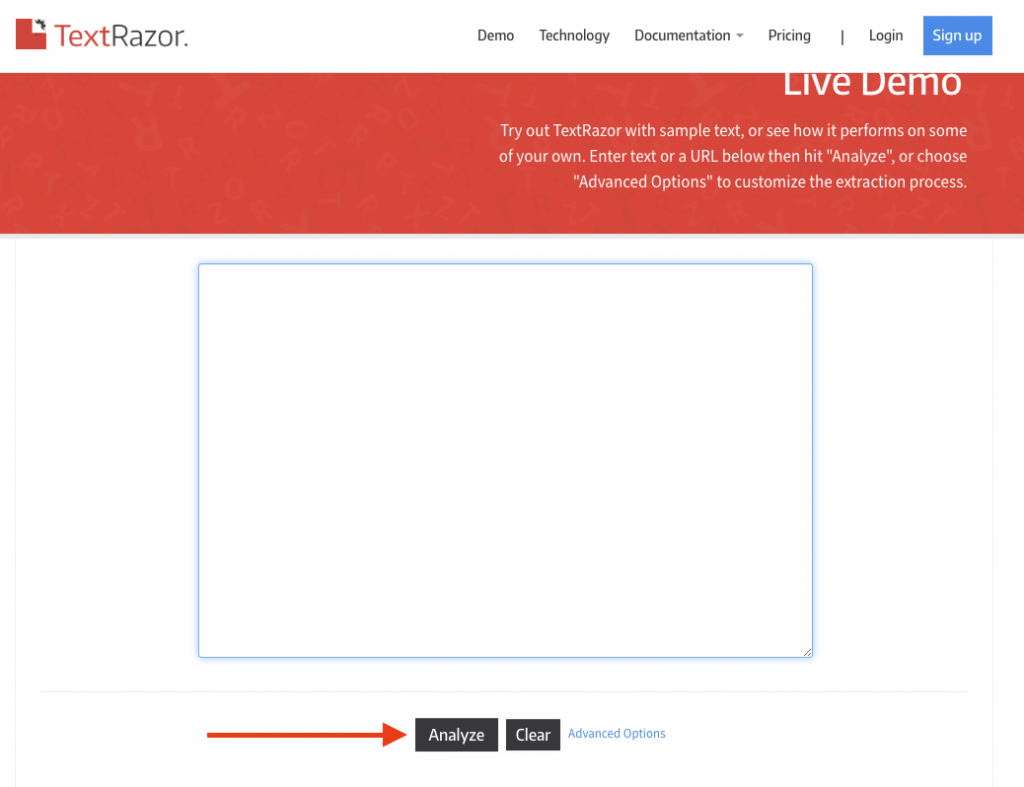 You will see something like this: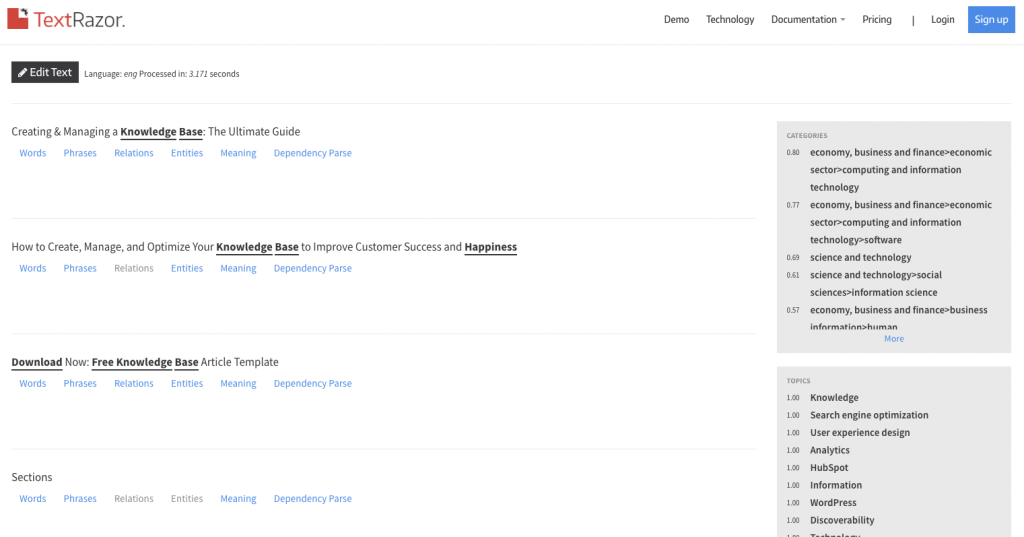 TextRazor breaks the text apart one sentence at a time and shows you the entities in each sentence. You can also see categories of entities on the right as well as topics.
Hovering your mouse over an entity will give you additional details about it, including its Wikipedia link. You will find additional information about the words in each sentence by clicking on the menu options below them.
If you have some programming skills, you can create a python script to do this through TextRazor's API. They offer free and paid tiers depending on your usage. It wouldn't be too hard to scrape all the content for the top 10 ranking pages and run it through TextRazor's API and then output the data that interests you.