What are zero search volume Keywords
Zero search volume (ZSV) keywords are exactly what they sound like. They are terms where typical keyword research tools show them to have zero search volume. They are typically longer terms, but not always. They are also typically hyper-focused terms.
Does zero volume really mean zero volume? Not always. The reason you may see zero volume in tools like Semrush or Ahrefs is because they are just not able to collect enough data to estimate the search volume.
Ways to find zero search volume keywords
These are my favorite 3 ways for finding zero search volume keywords.
1) Use People Also Ask Questions
One place that I regularly seem to find ZSV keywords is in the People Also Ask section of Google search results. In a past note I shared and easy way to scrape PAA questions using SEO Minion. If you missed that one, go check it out.
If questions are showing up in the PAA section, someone is asking them.
2) Use Google Autocomplete
The second way I like to uncover ZSV keywords is by using Google autocomplete. For this, I install the Keyword Surfer browser extension.
Now when you go to the Google Search bar and start typing in a keyword, as the autocomplete suggestions appear, you will also see a search volume with them.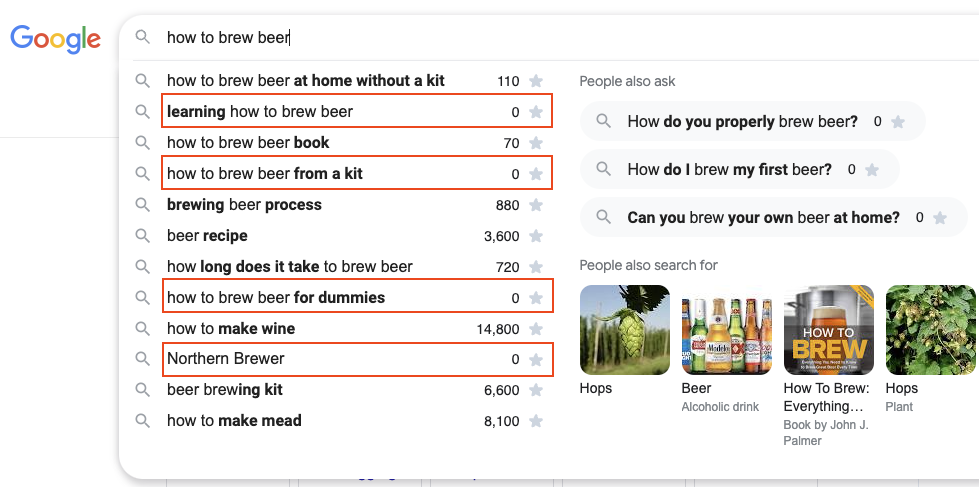 You can take this one a step further and use the alphabet to uncover even more. Start with your seed keyword and then hit spacebar and 'a'. You will see a bunch of autocomplete terms starting with 'a'. Delete that and add a 'b'. Then a 'c', and so on.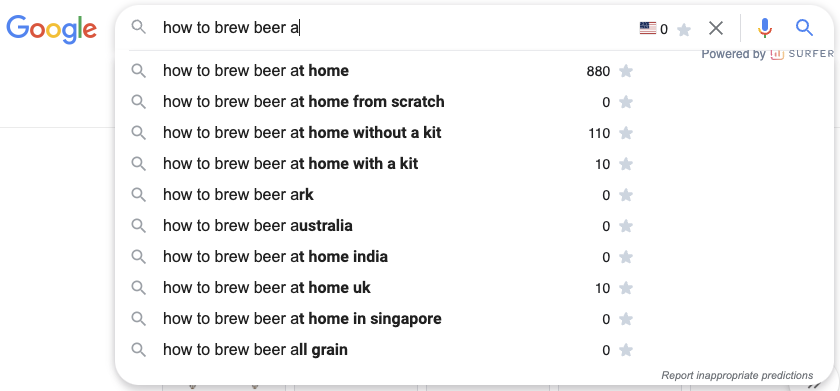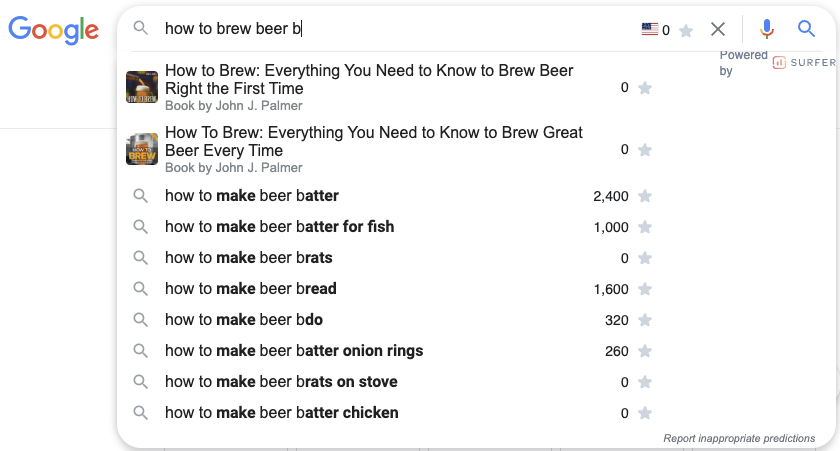 3) Use Reddit
I shared how to use Reddit for keyword research in another past note. You can do the same thing to uncover ZSV keywords.
What you do first is find a popular Reddit in your niche. If the subreddit is too small or not very active, this method will not work as well.
Then what you will do is look for questions that people are asking and use the site: command in combination with the URL of the Reddit.
Like this:
site:https://www.reddit.com/r/Homebrewing/ "what is"
Now take the "what is" part and you can sub in other options like:
How to
Can I
Best way to
Top way to
Is there a way to
How do I
How do you
Is it possible to
You can easily come up with your own to add to the list, and you can also use more than one subreddit.
You can then use SEO Minion to extract all the URLs or do it by hand.
The same philosophy applies here as with the PAA questions. If people are asking about it on Reddit, it is highly likely they are searching for the query elsewhere too.