I love Semrush, and I do not think it is a secret that it is my top must go to tool for keyword research. It's a great place to start, and often a great place to finish. However, I like to look at other places as well to find more ideas that keyword tools may not always pick up on. I also like to use other sources for topic ideas to write about.
In a previous note, I shared how I use Reddit for this very thing. If you missed that note, be sure to check it out.
Another place I like to go to is Wikipedia.
I just simply do a search on a topic in Wikipedia. When I get to the page I'm looking for, the first thing I do is start looking through the anchor text being used to link to all the other pages in the article. These can sometimes be great ideas for additional keywords, topics to write about, or major entities that I want to be sure to include in any articles I publish about the topic.
As an example, when I search for project management in Wikipedia, I end up on: https://en.wikipedia.org/wiki/Project_management.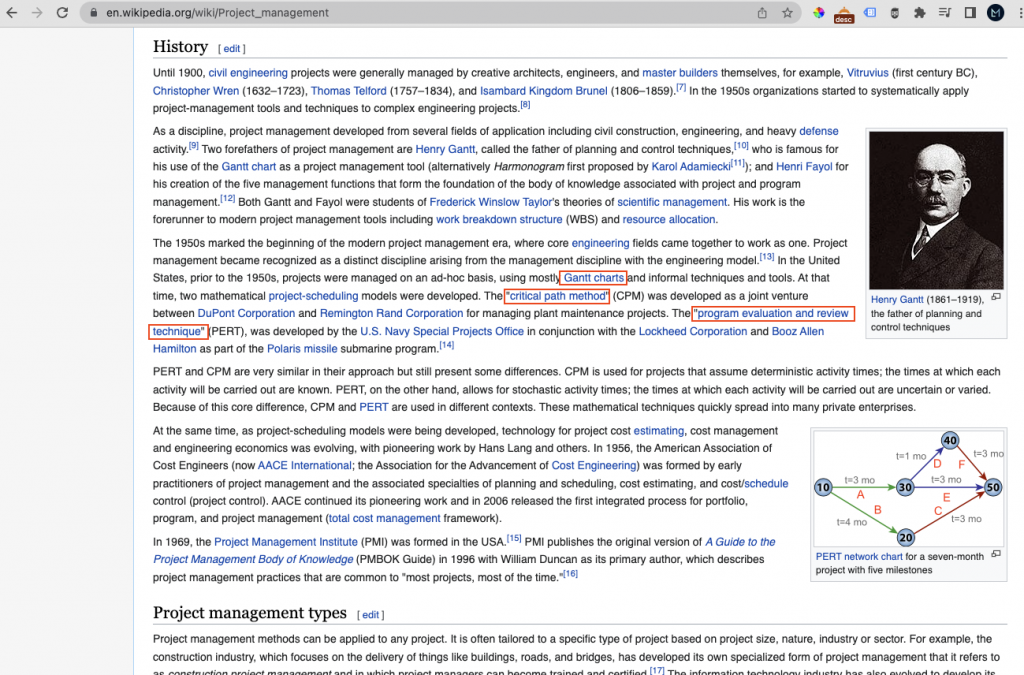 In just the History section I see
Gantt charts
critical path method
program evaluation review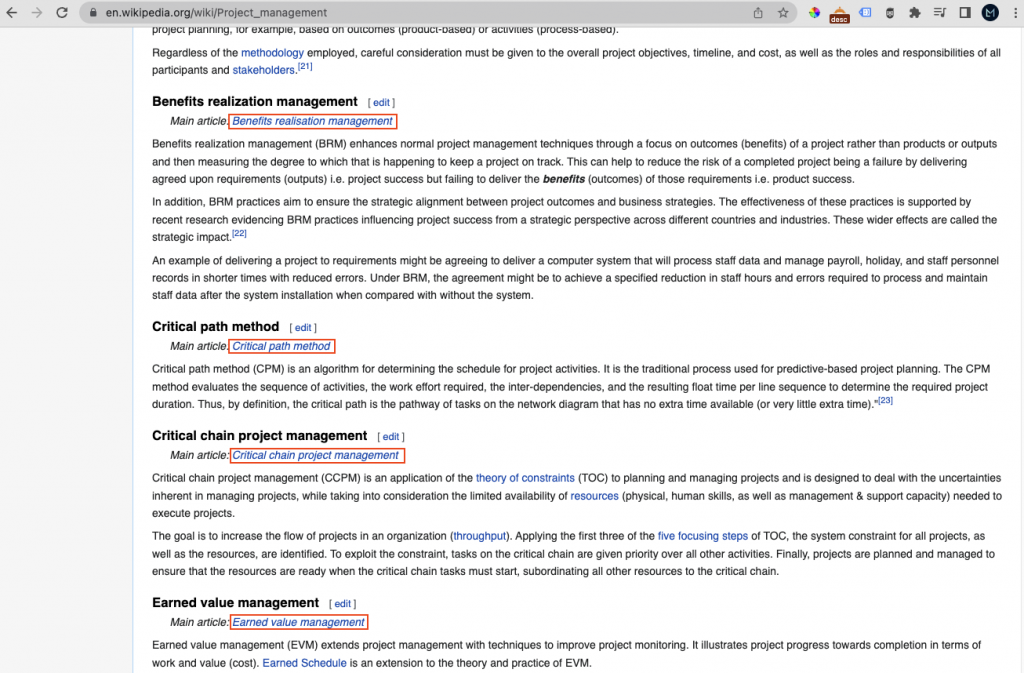 In the beginning of the Approaches of project management section, I see
Benefits realization management
Critical path method (again)
Critical chain project management
Earned value management
I could go on and on and find a ton more examples.
While some of these keywords do show up in a tool like Semrush, they are a part of 322,351 keywords that Semrush provides when you pull up project management. If you are not familiar with the topic, would you ever find these in that list?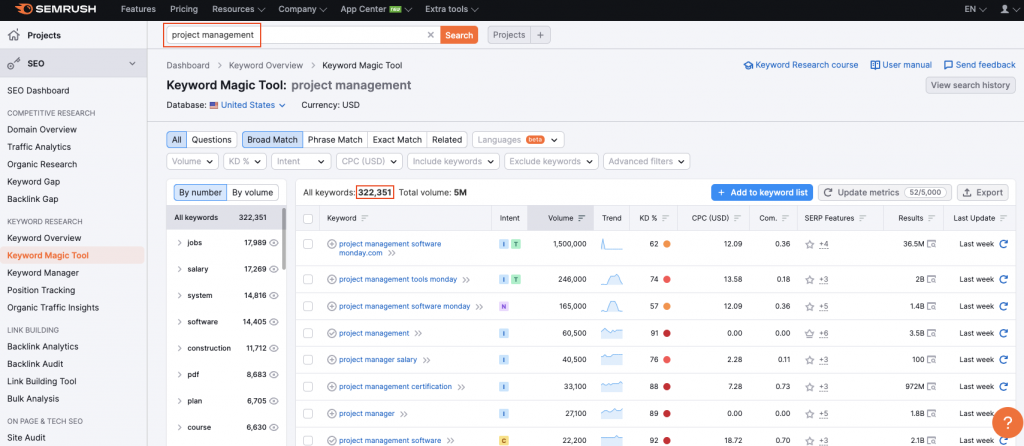 The next thing I like to do is look at the table of contents. These sometimes contain good keywords as well, but more often you can find great ideas to write about for your topic clusters.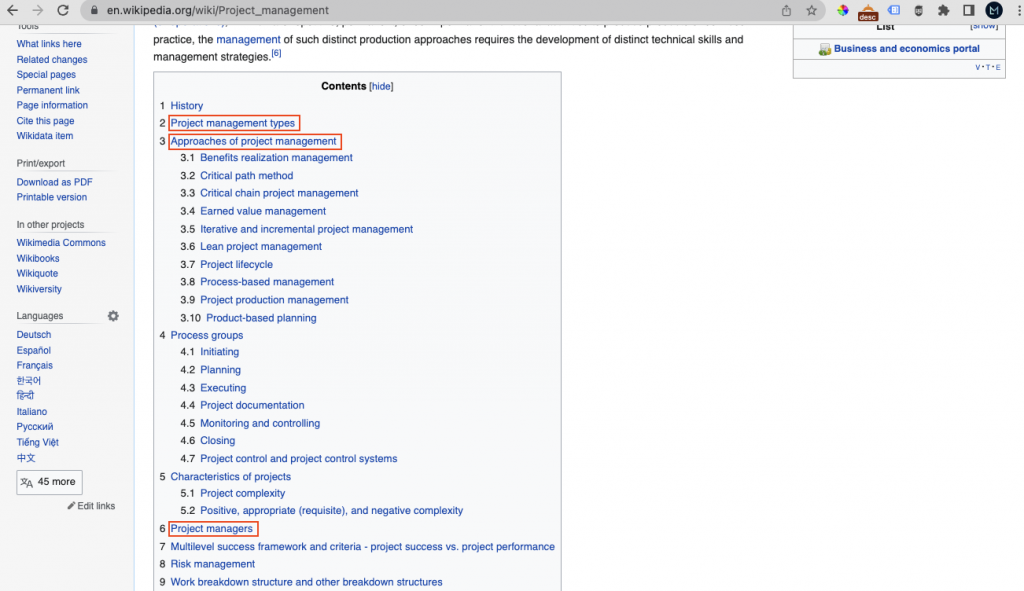 Project management types, Approaches of project management, Project managers… all look like good topic ideas. Most of the items listed under Approaches of project management could be their own piece of content as well.
The last thing I will do then is take the Wikipedia page and copy the URL into the Organic Research tab of Semrush. Make sure you select Exact URL at the top when you do this. Now I'll investigate all the keywords that the Wikipedia page is ranking for.