Even when your site is showing steady organic traffic growth, there are likely pages on your site that are losing traffic. It can be for many different reasons. Sometimes competitors are gaining on you. Sometimes there are shifts in the search intent for a query or group of queries. Other times featured snippets and/or more ads have taken up real estate on the SERP page.
Whatever the reason, you can quickly identify these pages using Google Search Console and investigate what is going on with them.
Here's how:
Login to Google Search Console and go to the Search Results report. Then click on the data filter and under COMPARE choose Compare last 6 months to previous period.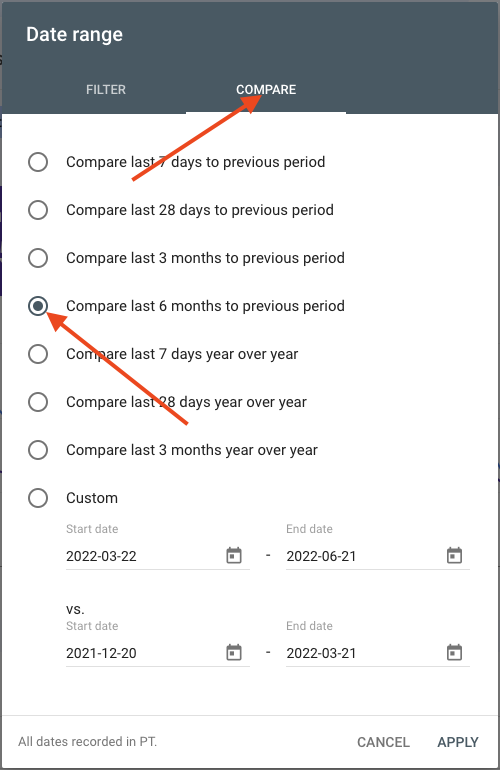 You could do the past 3 months, but I find using a longer time frame to be more effective.
Hit Apply.
Then go to the Pages tab and click on Clicks Difference twice to sort by the biggest losers.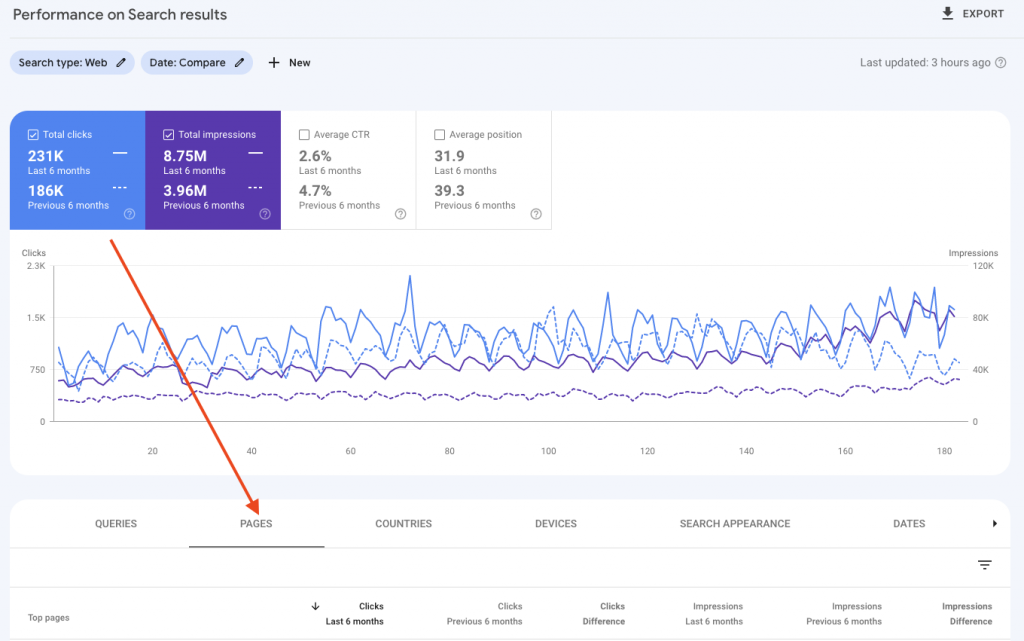 When you identify pages you want to take a look at, click on those pages. This will add the page to the filter at the top. Now go to the QUERIES tab to see which keywords are driving the loss in traffic.
I like to run these queries and the page through Frase to compare them to top ranking sites and pull entities that competitors are using that my page might be missing. It's sort of an entity gap analysis.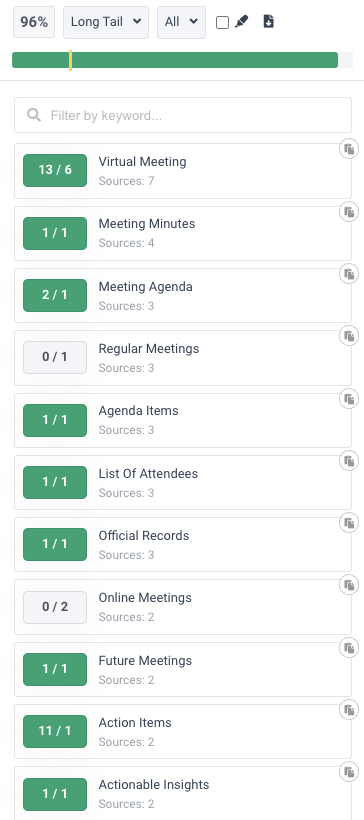 I also like to look at top ranking pages and compare headings to what is on my page. I'm looking for any topics that they have covered on their pages that are not covered on mine which I may want to add.