One of my favorite SEO techniques to use has been to build out glossaries or knowledge bases in an industry.
Build out a big glossary of industry specific terms, and then link each one to its own page with the definition, tips, examples… whatever is relevant to that term.
These can be hugely beneficial for SEO for a few reasons:
People are searching for industry specific terms, and if they are, they could be in your target market.
It opens up a ton of internal linking possibilities.
Demonstrates expertise and authoritativeness for EEAT.
Here is an example of a knowledge base Atlassian has built around the workflow in project management known as Agile.
https://www.atlassian.com/agile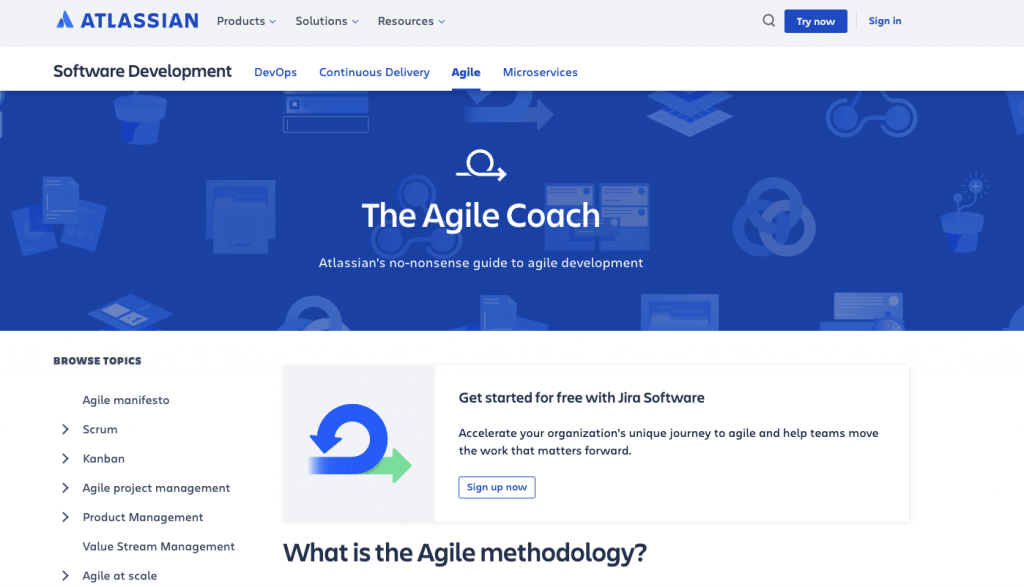 It has multiple categories, including Scrum, Kanban, Product Management, etc. Under each category you will find terms relating to that category and each term gets its own page.
For example if we look at the Backlogs page under Scrum, take a look at the traffic in Semrush.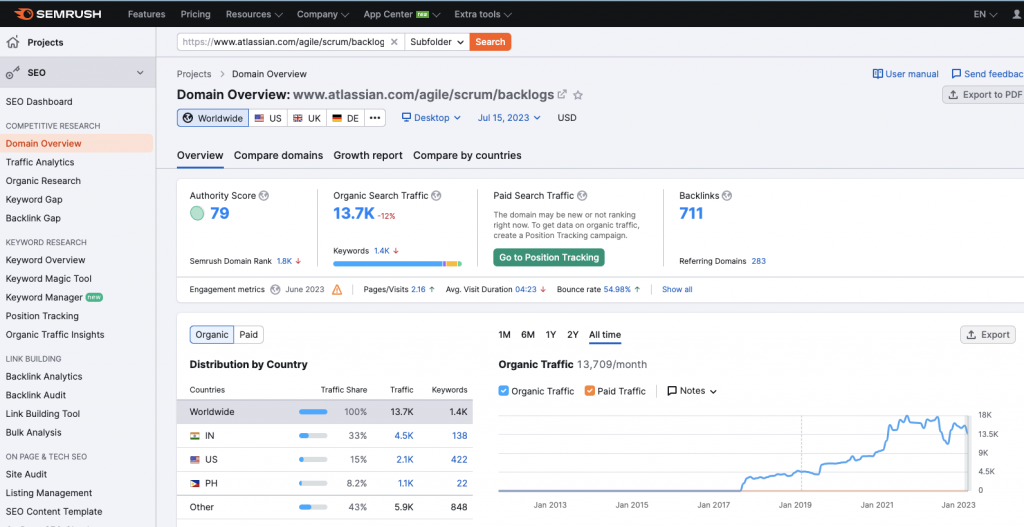 The Ceremonies page… also not bad.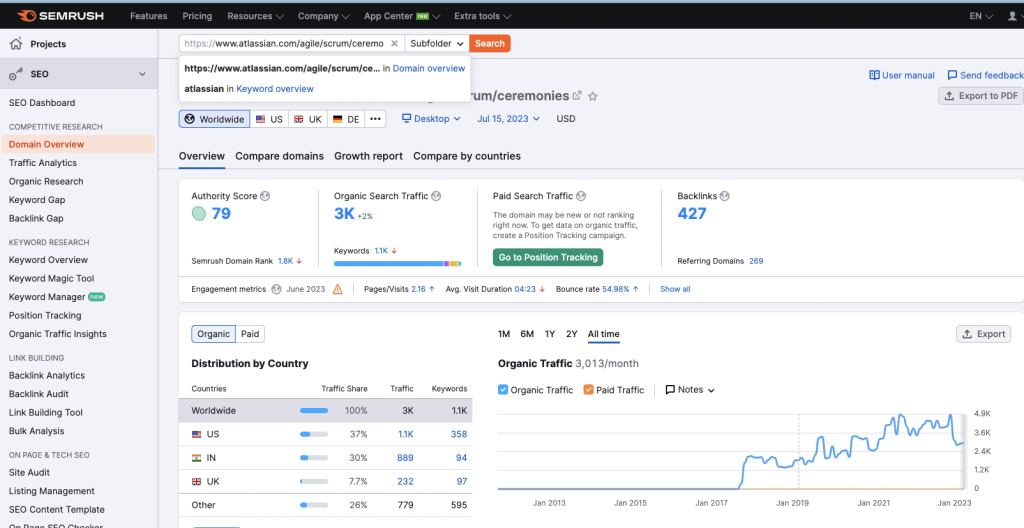 Ramp, a company that offers expense and spend management solutions, took this idea and created a searchable database as an expense categorization guide.
https://ramp.com/expense-category
Think about someone searching for information about what expense category office furniture goes under. Ramp has a page for that.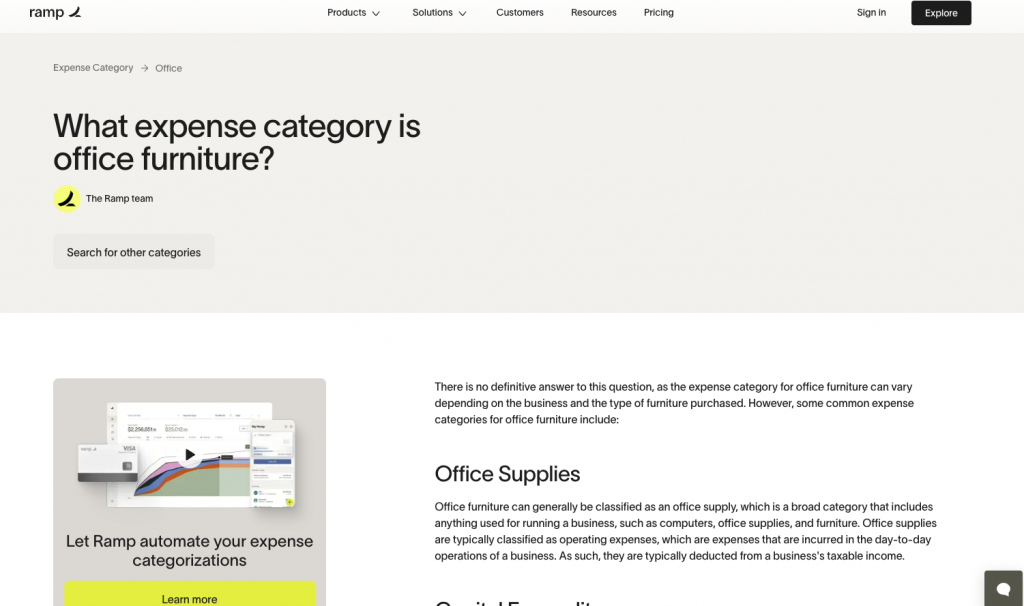 Ramp has created about 200 such pages.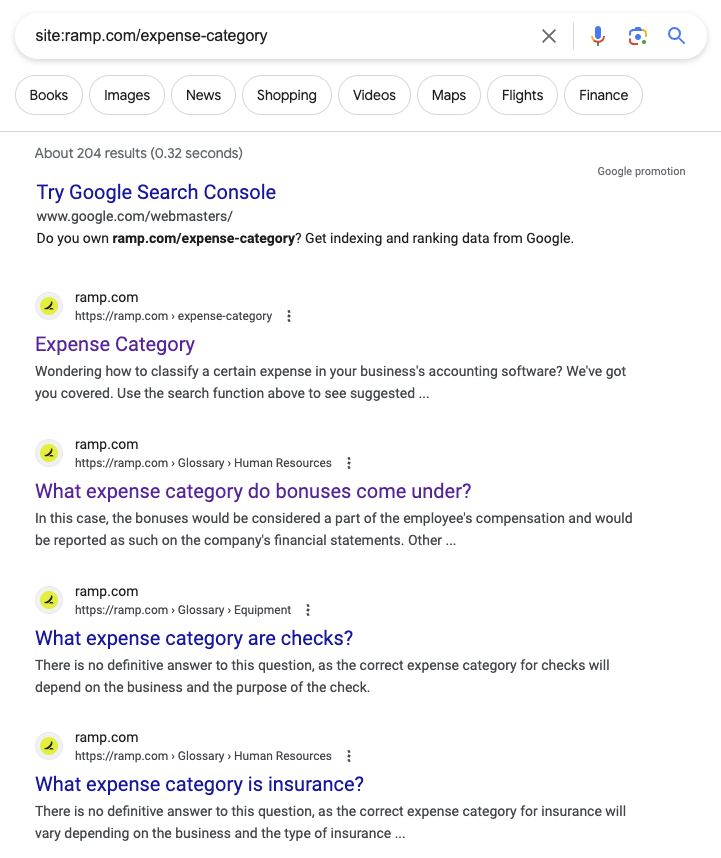 These are just two ways something like this can be organized. It could also be as simple as an HTML sitemap page with terms linking to the pages like Foundation does (but I think they do it at too small of a scale). If you haven't read my previous notes on HTML sitemaps, check them out here, here, and here.
https://foundationinc.co/learn/
After you build something like this, think of all the internal link opportunities it opens up…
So why have you probably never heard anyone in SEO talking about building these before?
Because they are a resource drain. Let's say on the small side, you are going to build one with 100 terms.
Even though the pages can be fairly simple, you will still need the development team to push the pages to production.
However, the biggest resource sink and bottleneck is going to be writers. Whether they are internal or external, you still need people to write all this content.
Even though the pages can be very simple like what Ramp does, https://ramp.com/expense-category/rental-equipment, that still is going to take some time to put together and write. Then times that by 100, 200, 300…
I have faced this myself with organizations I work with when I have pitched this idea over the years. In many cases, this content is going to be very top of the funnel, and it is hard to quantify the value it can provide for things like internal linking throughout the site.
Most of the time, the idea gets put on the back burner and resources are allocated to more bottom of the funnel content, and for good reason.
Until recently.
ChatGPT has helped to nearly eliminate the resource sink on the content generation side of things, and isn't this the perfect sort of content for ChatGPT to write? It's fairly basic and to the point. It doesn't need a lot of creativity or salesmanship.
It's an advanced, souped up dictionary of terms.
As an example, without even trying to create any advanced or optimized prompting like I normally would, here is something I threw together in ChatGPT based on the Ramp model in about 6 minutes.
https://chat.openai.com/share/9ec178e6-7347-4dde-895b-b86628073b57
Do you want your site to demonstrate expertise and authoritativeness? You want to do something to differentiate your online presence from others in the same vertical? What better way is there than building your own little wiki or knowledge base?